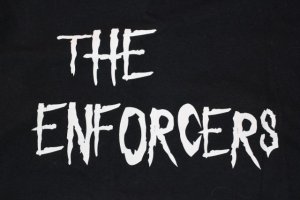 Tickets are
Available at:
117 Kent St. W.
A Buy and Sell Shop
31 Kent St. W.
Common Grounds/Pita Pantry
17 William St. S.
The rare appearance by The Enforcers is taking place on Saturday April 21, 2018 at the Victoria Park Armoury 210 Kent St. West in Lindsay at 8:00 pm.  Tickets will be available beginning March 1 and are $15 each.
The Enforcers provide a great mix of blues based music that covers Eric Clapton, George Thorogood, Jimi Hendrix, Stevie Ray Vaughn, Bob Marley, Howlin Wolf, John Lee Hooker, Muddy Waters, The Temptations, The Rolling Stones. Etc.   You will be on the dance floor all night!
All proceeds from this event will stay in our community which helps Big Brothers Big Sisters of Kawartha Lakes-Haliburton address the ongoing funding challenges the organization has in providing mentoring programs.  This support allows children and youth, who can benefit from a friendship with a caring adult mentor, the opportunity to access these valuable programs.
For more information on this dance please contact Big Brothers Big Sisters at 705-324-6800.